Dominique
Baker
Dominique
Baker
I grew up in Bristol and since graduating from Trinity Laban I have been living in India, learning, sharing and developing my practice with dancers from around the world. I am interested in the possibilities of the body and mind, and how I can discover more about life through art and movement. I find joy in contemplating the everyday mundanity as well as the existential mystery of life.
Hannah
Aebi
Hannah
Aebi


Places, social challenges and (human) interactions are what inspire my artistic practise. I aim to bring dance to unconventional places and use movement as a medium to work with people of all ages and abilities.
Jennie
Boultbee
Jennie
Boultbee


I grew up in London and after a training in, and teaching Ballet, as well as pursuing an interest in visual art and graphic design, I graduated from Trinity Laban in 2019. I am in my final year of an MA at Folkwang Univeristy, Essen. Working with the moving body I am inspired by exploring its physical potential. Creatively, I am interested in the merging of art, life (the everyday) and the work I produce; as a performer, choreographer and through other visual art forms.
Julia
Kayser
Julia
Kayser


I am a dance artist from Spain. After graduating at Trinity Laban in London I travelled to Israel to join the Gaga teacher training programme in Tel Aviv. I recently joined ELAMOR in Madrid and am currently taking part of a choreographic Laboratory. I research movement using the imagination and physical sensations. It really moves me when I see expressive bodies that are deeply connected to their sensitivity. I love creating 'bodily stories' that are spontaneous and open to interpretation.
Katie
Serridge
Katie
Serridge


I wish to use movement to champion underrepresented voices into a place of visibility, interested in the poetical and philosophical integration of the theme into an explorative and physical movement language. My current interests include a celebration of the fem, the queer, the feminist and the neurodivergent.
Lydia
Walker
Lydia
Walker


I am interested in visually feasting the eye. I studied my Art Foundation at Camberwell UAL before diving into Contemporary Dance. I'm currently dancing for choreographer, Sivan Rubenstein's project 'Dance No° 2' and in collaboration with a fashion designer. I work with several mediums and as well as the body to create new ideas. I'm exited by the act of becoming 'other' and reimagining the presentation of the body.
Marlen
Pflueger
Marlen
Pflueger


I grew up in Israel and Germany and ever since, I have lived and danced in many countries. After I graduated from Trinity Laban in London, I moved to Portugal to spend more time with dance in nature. I am currently exploring life as a freelance artist. I want to use my work as a performer/choreographer to shake up the way we see, perceive and move our bodies. I want to use dance collectively to enhance our imagination and to escape fixed categories and aesthetics.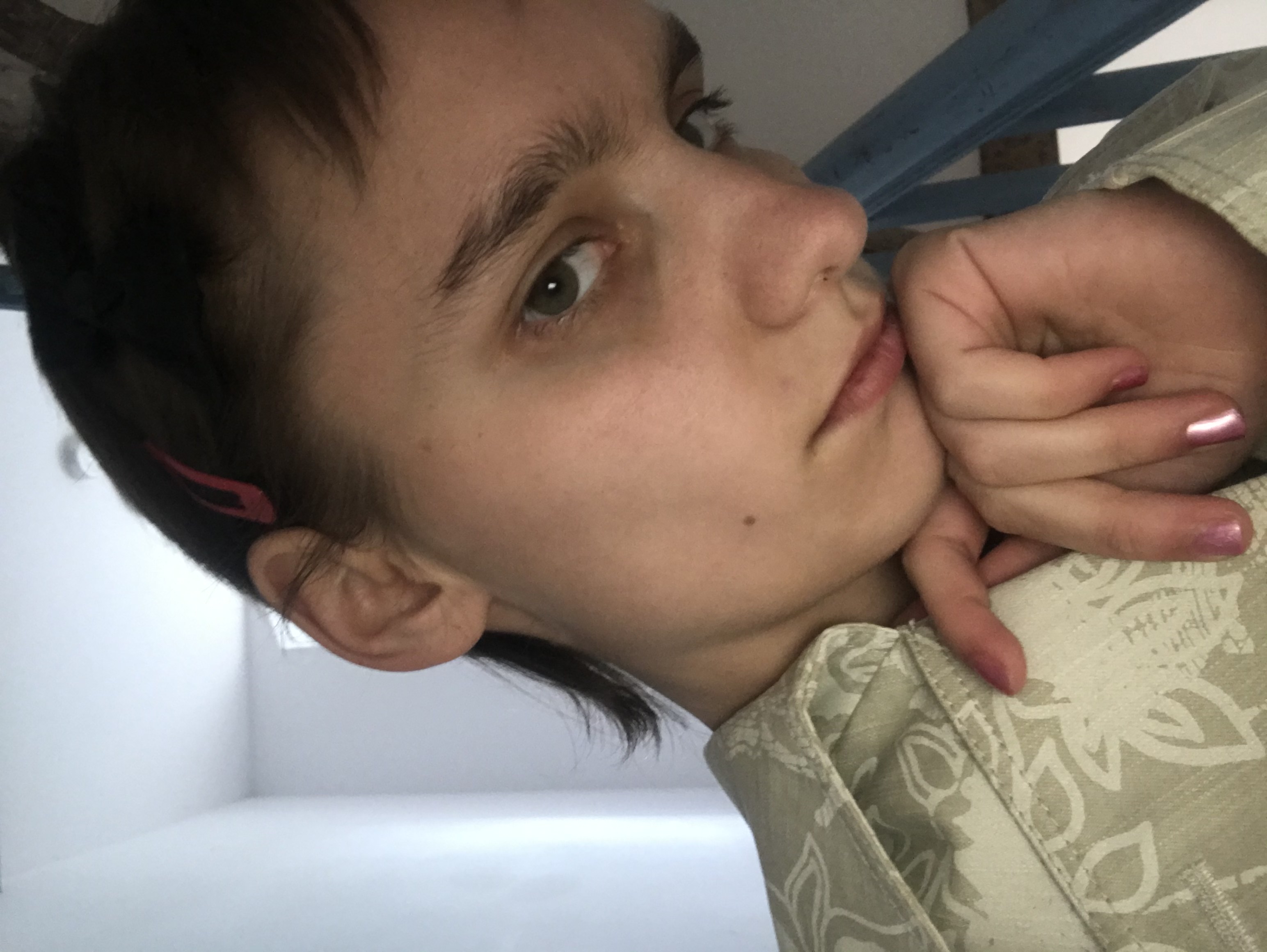 Monika
Błaszczak
Monika
Błaszczak


I'm Monika Błaszczak - dancer, choreographer, interdisciplinary artist. I graduated with honors from the Trinity Laban Conservatoire of Music and Dance in London and from the State Ballet School in Poznań, Poland. I have presented my choreographies in places such as Tate Modern, Sadler's Wells, The Barbican (England), Stedelijk (Holland), Fara Poznańska, Scena Robocza, Warsaw Dance Department (Poland). During my lessons, I create a space where everyone is equally important and all those present can learn from each other. I'm interested in working with the body, imagination, memory and broadly understood nature.
Nina
Richard
Nina
Richard


I like to observe and pay attention to detail - this continuously informs my creative and artistic practice. Originally from Bern, Switzerland, I completed my professional dance training at both Trinity Laban London/UK and La Faktoria - Choreographic Center Pamplona/ES. I was selected to participate in David Zambrano's 60 days with 60 dancers to further nourish my passion for improvisation and spontaneous performance. Currently, I am working as a freelance dancer, maker and teacher.
Rebecca
Piersanti
Rebecca
Piersanti


I grow up as a little ballerina, I moved at 16yo to Reggio Emilia to study ballet and contemporary dance at Liceo Coreutico. I realised I wanted to explore the freedom that is inside of each movement and develop my personal creativity, thanks to my training at Laban. In my own practise, I always worked with people, improvising and investigating into some visible and invisible contrasts, melting movements, voices and expressions. I am currently intrigued by technology and how this can influence my own practise.
Sophie
Page
Sophie
Page


I am a freelance dance artist based in London. I feed my practise from the emotions, nerves and sensations one can experience; cultivating honesty and vulnerability. During my training at Trinity Laban Conservatoire, I found an interest in the practise of somatics and improvisation. I've worked with Hagit Yakira, Struan Leslie, Heidi Rustgaard and Lizzie KewRoss. After graduating in 2019 with a First Class degree from Laban, I worked and performed with Motionhouse as an apprentice dancer (2019-2020). From working with the company, I'm looking to further develop my movement in circus and acrobatics alongside contemporary dance.
Willa
Faulkner
Willa
Faulkner


I grew up on Dartmoor, south-west England. I studied contemporary dance at Trinity Laban, London and at Performact, Portugal. I am inspired by people, memories, happenings and the felt experience. I am interested to connect with people, to play and explore different ways to perceive and make decisions in dance and in performance practices.